During the march, there will be a low-stimulus bloc. This bloc will be less crowded and will not have any loud music. The bloc also has a different meeting point, and will walk at the back of the march, so that we can ensure that there is less noise. All the information on the low-stimilus bloc can be found on this page. 
How to get there by public transport:
From 11:30 onwards, there will be no trams and buses in the center of Amsterdam due to the protest. So if you want to take public transport, you have to come really early. You can take metro 52 to Rokin from Amsterdam Zuid or Amsterdam Central. Make sure to arrive at Rokin at 12:00 at the latest.
The low-stimulus block is at the back of the march as much as possible. If you want to join us, we ask you to gather a little later than the rest of the march, which starts at 13:00. We expect the low-stimulus block to connect with the rest of the march at approximately 14:00. We meet around 13:20. The atmosphere managers who are there know when the block can leave.
This is the program of the March: 
13:00 start from the Dam
14:30 start DJ at Museumplein
15:00 start podiumprogram Museumplein
16:30 estimated end podiumprogram Museumplein.
Good to know: you do not have to attend (the entire) programme if you do not want to. 
The route of the march is shown in the map below. We walk from Dam Square across the Rokin and Leidseplein towards the Museumplein. The route is about 3.5 kilometers long. 
This route has been officially coordinated with the police and municipality. The demonstration is therefore completely legal and all traffic is stopped by the police.
Good to know: you can always stop the march earlier or take a detour from the official route if you feel the need.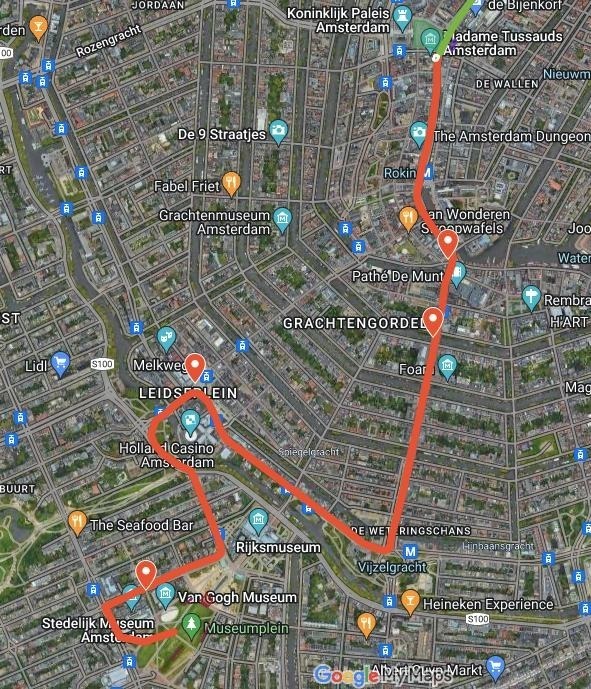 How do you prepare for the march?
Look up beforehand how to get to the March and plan what time you want to be there.
Think about what you want to bring.
Read the tips from Milieudefensie on protesting if you are not a fan of big crowds. 
What do you take with you to the march?
Earplugs or other earprotection. This can be nice to protect your ears from all the noise from the march.
A cap or sunglasses to minimize stimuli for your eyes. 
Enough food and drinks. Bring some lunch if you don't have time to lunch at home, some snacks and most importantly: enough water. 
People that make you feel safe.
A stuffed animal.
If you want: a protest sign to show why you are at the march.
It does not matter who you are or what you look like: everybody is welcome at the March for Climate and Justice. So put on clothing in which you are comfortable.